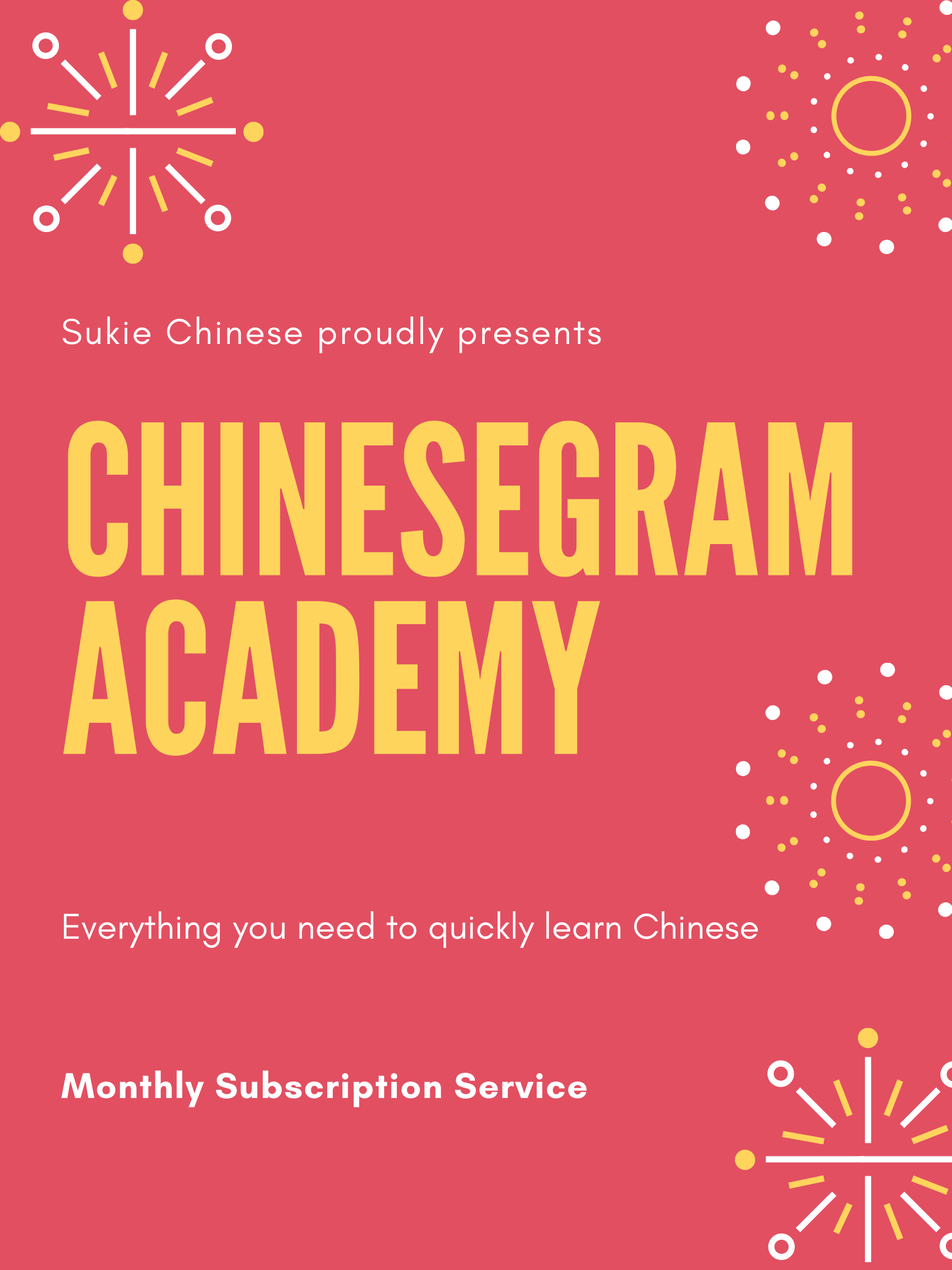 Chinesegram Academy - Everything you need to Quickly learn Chinese online
As the most popular signature course at Sukie Chinese, Chinesegram Academy has been helping hundreds of students around the world to learn Mandarin Chinese easily and quickly online.
Created and updated under the latest guidance from HSK 1-4, Chinesegram Academy has been constantly improving and expanding its lessons based on feedback and needs from clients, making it the best place for people at all levels to learn, refresh and take Chinese to the next level.
At Sukie Chinese, we do Mandarin Chinese courses hassle-free. We offer 30-day happy guarantee and should you have any questions, feel free to contact us via email: [email protected]
Why should I enroll?
1 Designed under HSK 1-4
Chinesegram Academy is built under the guideline of HSK 1-4. So this is not only a great course for your daily Chinese, but also good if you want to take HSK tests in the future.
2 Pinyin & English
Pinyin & English translations are available in class which will make it much easier for you to learn Chinese.
3 Phrases Grammar Pronunciation & More
You'll cover important phrases, grammar, sentences, pronunciations, daily usages and many more. This course is very practical in terms of everyday life and tests.
And it's Monthly Subscription so Cancel Any Time if you want to.
Check your inbox to confirm your subscription
Be a Part of Sukie's Life in China
Fun & authentic daily life videos to practice Chinese listening, reading, comprehending and to see what's like living in China like a local.
Follow Sukie Chinese on Instagram